I'm not sure if it's just my family that does the whole 'tree-planting-on-special-occasions-thing" or not, but either way I thought I'd share some good tips for the hows and whys of planting memory trees. Our family plants trees for births, deaths and marriages…. there's nothing like watching a tree through the seasons to be reminded of the fact that life is an ever changing and beautiful thing!


Some of my favourite trees to date have included…
~Our Wedding Trees~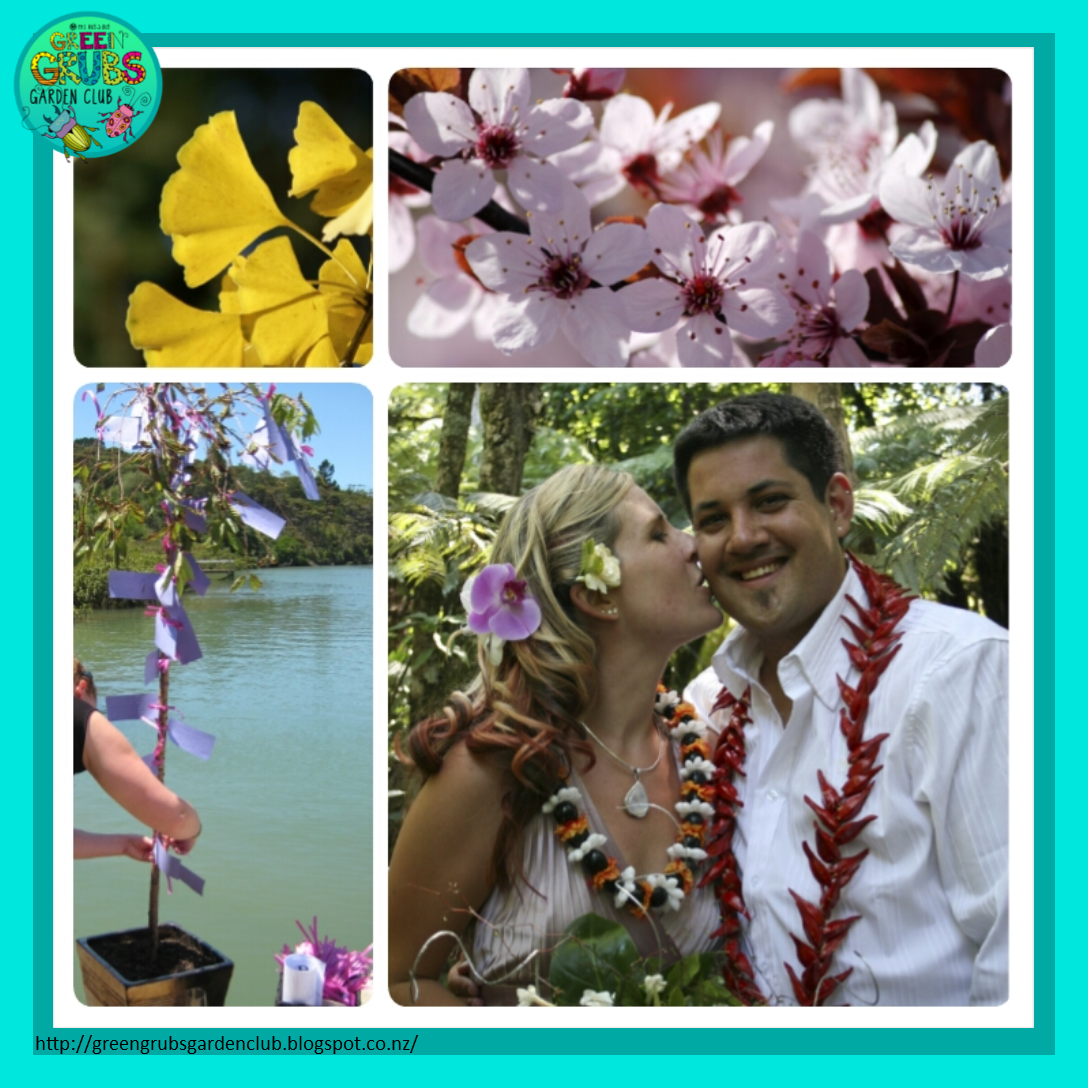 My mum chose 2 special trees (complete with beautiful glazed terracota planters) that were present at our marriage ceremony. She chose a ginko for hubby and a weeping cherry for me. The guests wrote us beautiful little messages on tags and tied them to the trees. We still have all the tags and enjoy reading back through everyone's marriage advice…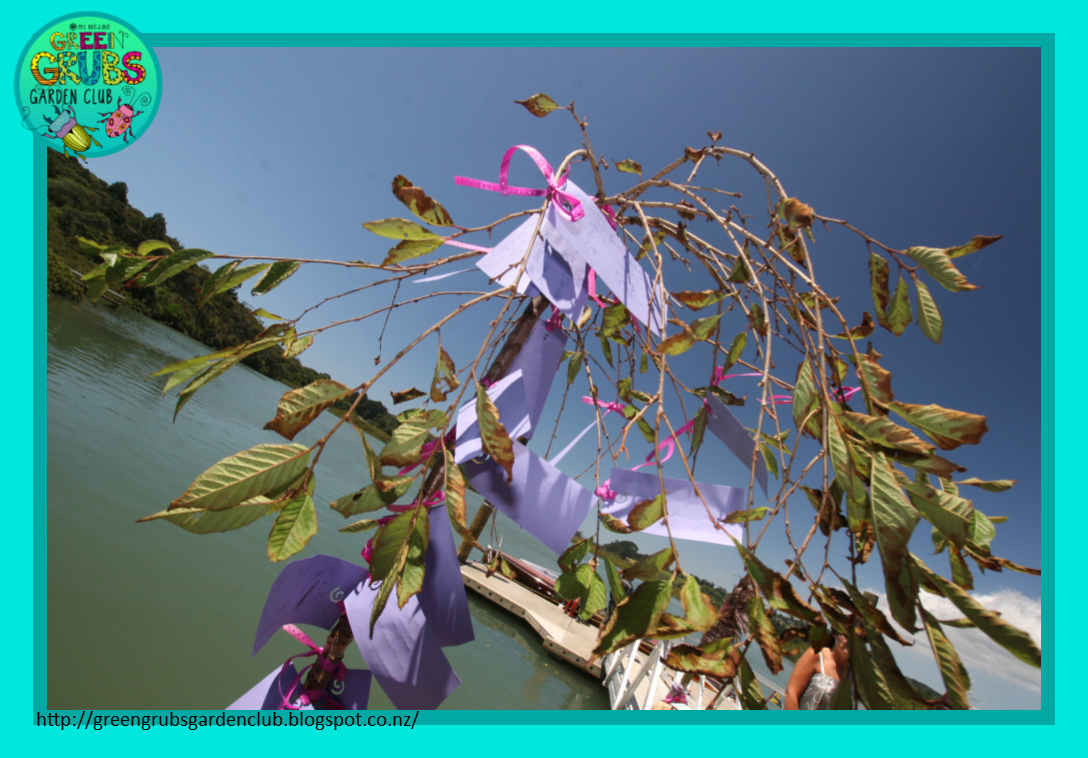 My poor weeping cherry got sun-burnt leaves the week before the wedding, but was still a beautiful part of the day! Planting them together with my new hubby a month after the wedding was a lovely way to quietly reflect on the big event after all the craziness of the actual day, and continues to be a great daily reminder of what really matters in life.
~Our Baby Shower Tree~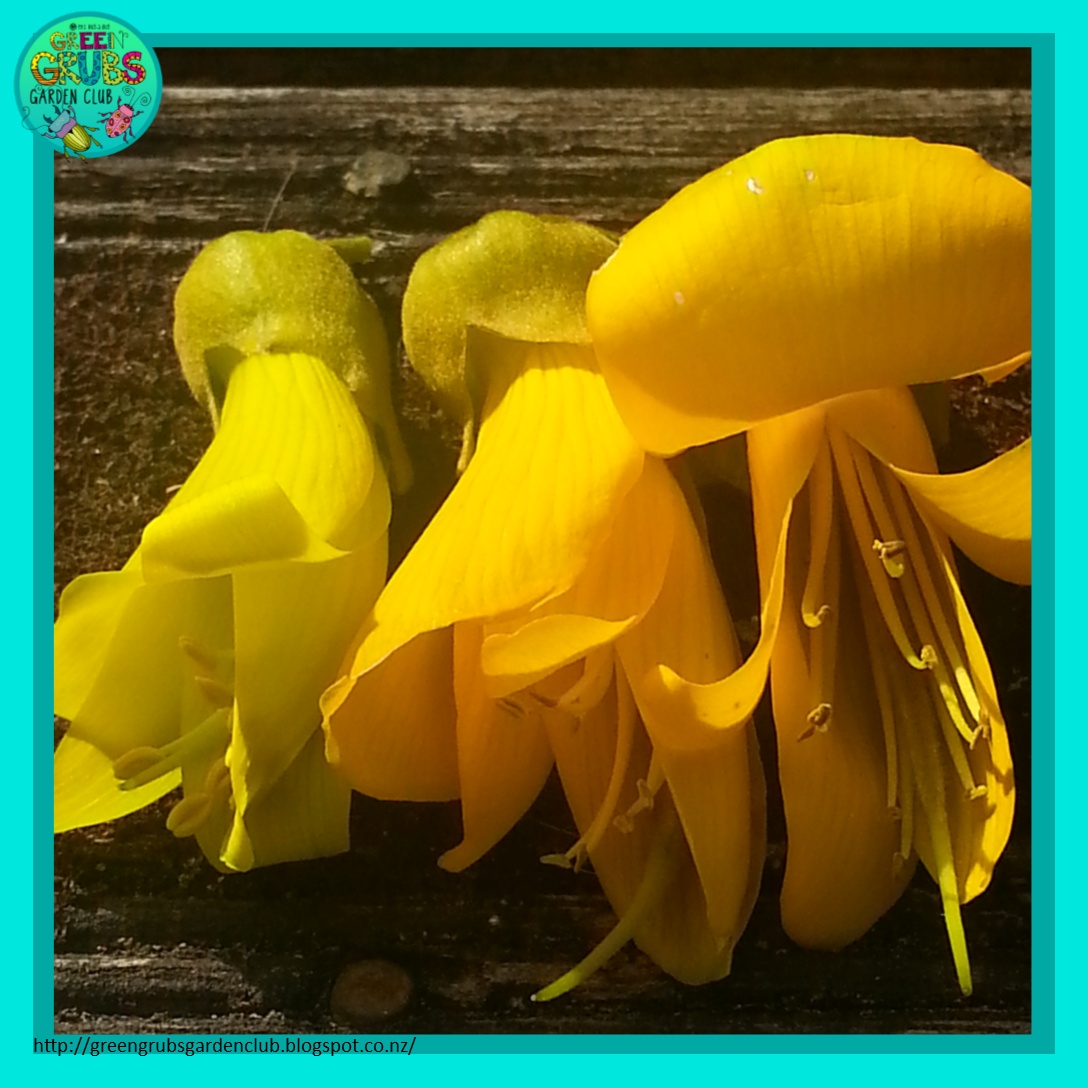 These are the blossoms of the beautiful kowhai tree which was gifted to us at our sons baby shower. We planted it (together with our newborn) a few months after he was born. We sprinkled some of the flower petals from the congratulatory bouquets we'd received around the tree (recycling at its best!)


~Dad's Memorial Tree~
This pohutukawa sapling was planted in memory of my Dad. A year after my Dad passed, my sister got special permission to plant a local species of tree in the area where we scattered his ashes. When we visited my dad's tree for the first time, we placed a ring of seashells around it that his grandsons had all had a part in decorating. As my son was only 10 months old when he passed, this has been a lovely family activity for us all to be involved in……and he still likes to talk about "Grandads tree!"
Lounging in the grass after a bit of weeding and maintenance around Dads Tree…. this location provides the perfect peaceful place to quietly reflect on my Dads life and be alone with my thoughts (until being climbed on by my toddler of course!)
~TOP TIPS FOR MEMORY & CELEBRATION TREE PLANTING~
Make sure the tree that you're planting is suitable for the area and climate it will be planted in. When choosing a tree to plant in memory of my Dad, my sister had to get a special seedling that was native to the area it was to be planted in (the area is a special reserve, and as it's a coastal climate it's sensible to choose a hardy plant!)

Make sure your tree gets the best start. Always try and dig the hole twice as wide as the root ball to save your tree the stress of trying to break through compacted soil in its first year. Consider adding some compost, fertilizer, mulch or stakes as necessary and don't forget to give it a good water.

Your tree doesn't have to be planted straight away – buy a large container to keep your tree in until you've made up your mind where to plant it (although this will require conscientious watering)

Put some thought into the type of tree you'll choose. By coincidence, my son's 'birth tree' flowers gorgeous golden blooms around MY birthday! If you're giving a special tree, consider writing a heartfelt note explaining the reasons behind your type of tree and the symbolism involved.

It doesn't have to be a tree – if a tree is to big for your current home or you don't have the space, consider choosing a small shrub, a rose or a scented creeping vine. Wisteria vines hold special meaning to my family.

My Aunty has a whole orchard of delicious fruit trees that were all individually planted with specific people in mind – YUM! What a great way to be reminded of family.

Consider placing something special around your tree if that's appropriate (flowers, shells or other memorial items)

If the worst come to the worst, and the tree dies, don't panic! It's the thought that went into choosing the tree and planting it that counts. You can find another tree of the same species to replant (just make sure you reflect on the suitability of your tree to the location before replanting in that area)

We're recently facing the dilemma of moving house and leaving some of our special wedding trees behind…… but the thought of planting those same 2 species of tree in our new home is the loveliest feeling! Bitter sweet…
And after all this, I just want to say that you never need an important reason to plant a tree….. just plant one!!
Grubbily yours,