Celebrate St Patrick's day this year by going on a clover hunt! Your class will love folding and assembling this teeny-tiny-one-cut booklet that's filled with facts about shamrocks and clover…. (e.g. you probably know that 4 leaf clovers are quite rare, but did you know that the world record for the most leaflets on a clover is 56?!!) After assembling and illustrating your pages, head outside to find a clover leaflet to complete your booklet.
The instructions below (that also come with the resource above!) are great for creating blank booklets in class – kids love the small size and the fact they require no binding. You can create REALLY small palmed sized books simply by reducing the size of the paper, or increase the book size by using larger paper.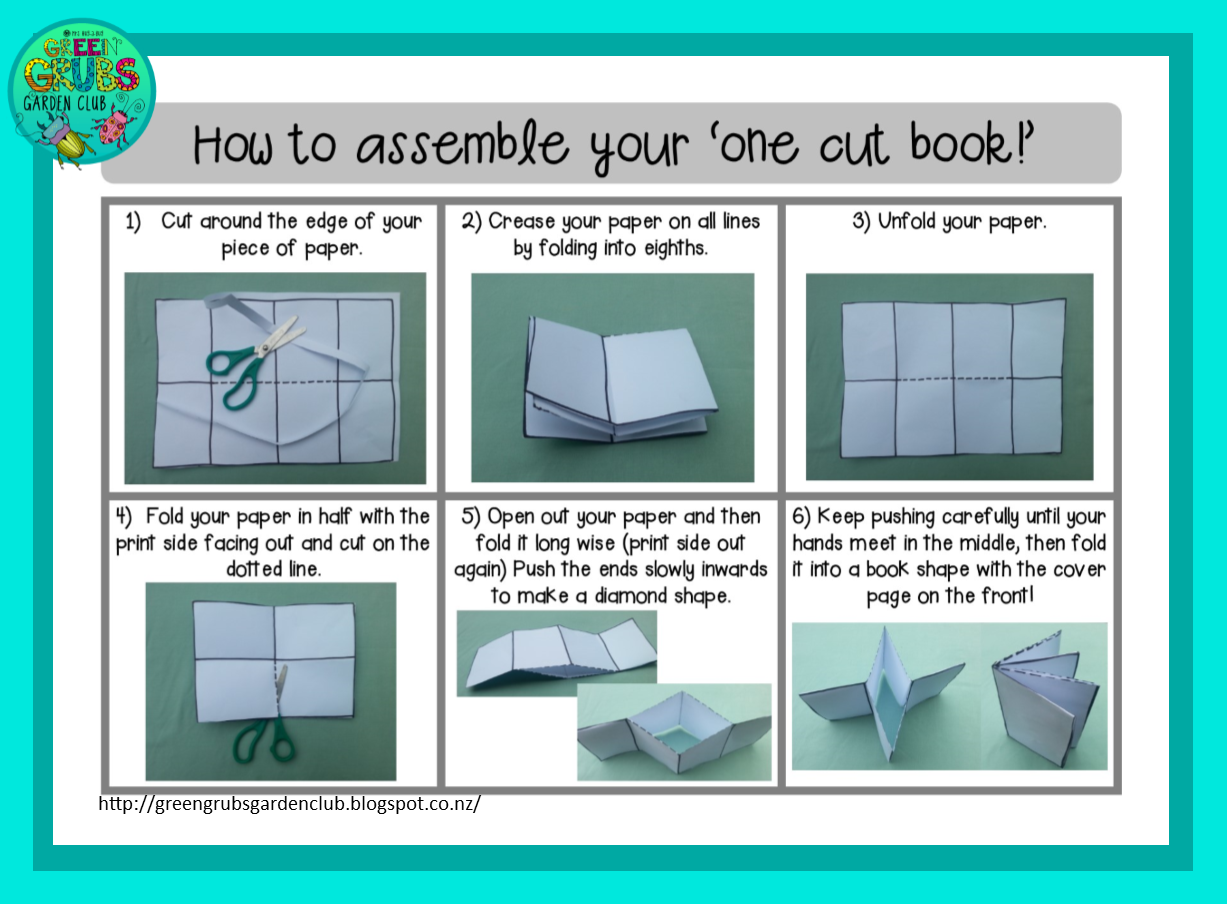 Clover is common in most places, but if you're having no luck finding a clover leaflet to add to your one-cut book, you might want to change your focus to finding another type of 'trifoliate' leaf. Trifoliate simply means that the leaf has 3 leaflets attached together at the base (instead of a single leaf). The strawberry leaf below is a great example of a trifoliate leaf!
A trifoliate shaped strawberry leaf

May the 'luck of the Irish' be with you this Saint Patrick's day!
Grubbily yours,