Pre children, my gorgeous hubby used to indulge in fire poi twirling, but since having our little Grub, his hobbies have become a little more child friendly! His latest obsession has included trialing and tweaking multiple different *secret* recipes for blowing giant bubbles….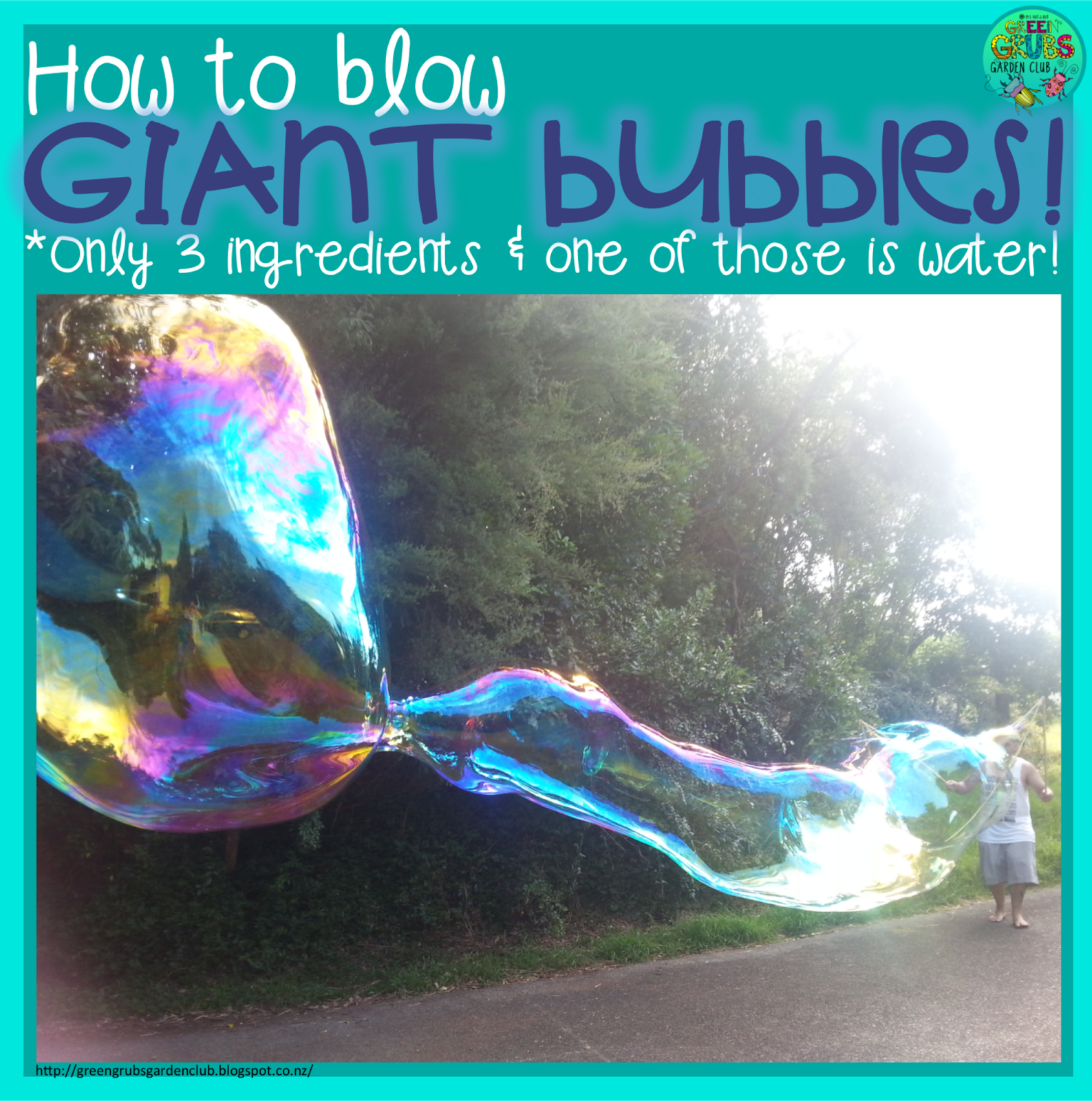 'Bubbles' was our wee boys first word, and as he's grown, he's gone from admiring bubbles, to now wanting to create his own! My clever husband recently whipped up a toddler sized pair of giant bubble blowing 'wands' for him (you could make the wands in any size you choose) – they make an awesome gift for a child, especially when accompanied by a box that includes the ingredients to make the solution plus the recipe card.
POP!
Little Grub testing out his new wands…
I'm sure hubby won't mind me sharing his secret recipe with you (bubble solution number 6B – shhhhh!) After testing many different batches of solution (using ingredients such as glycerine and different varieties of dish washing liquid in different quantities) he's finally settled on a no fail recipe that includes:
[1] Hot water
[2] Dish washing liquid (he prefers the specific 'Fairy' brand shown below, but most dish washing liquids will work to some degree)
[3] Glucose corn syrup (brought in the baking aisle at your local supermarket/grocery store)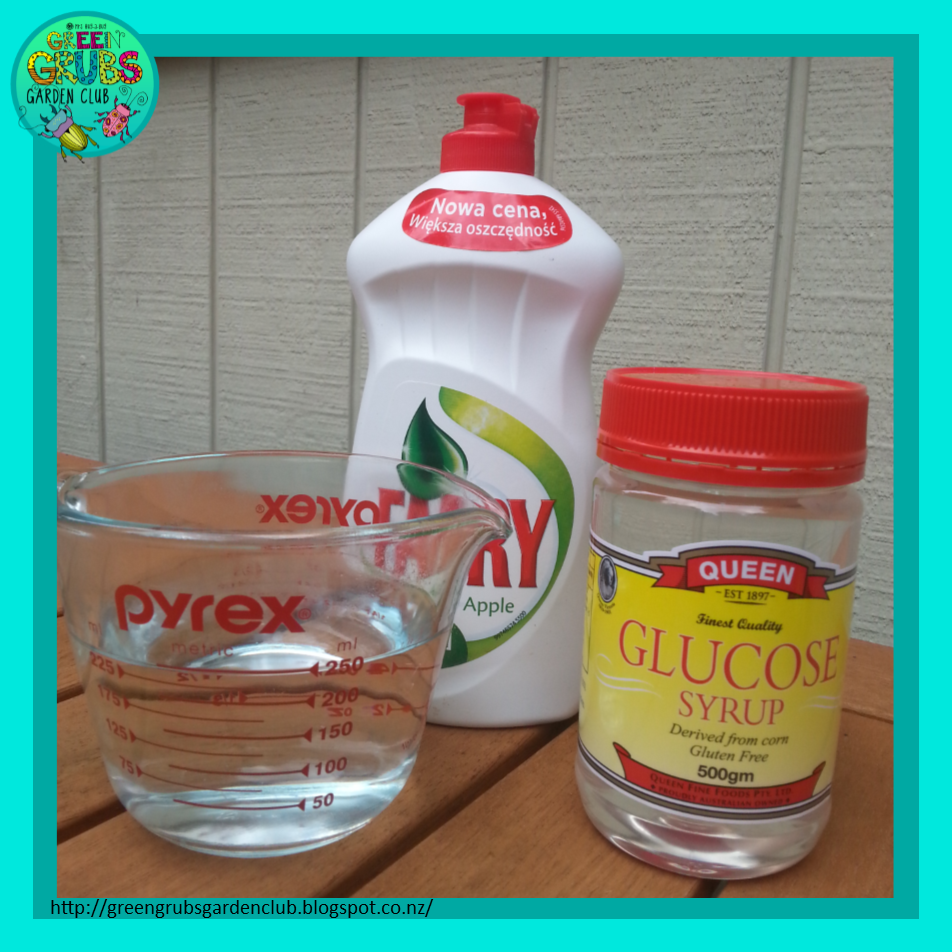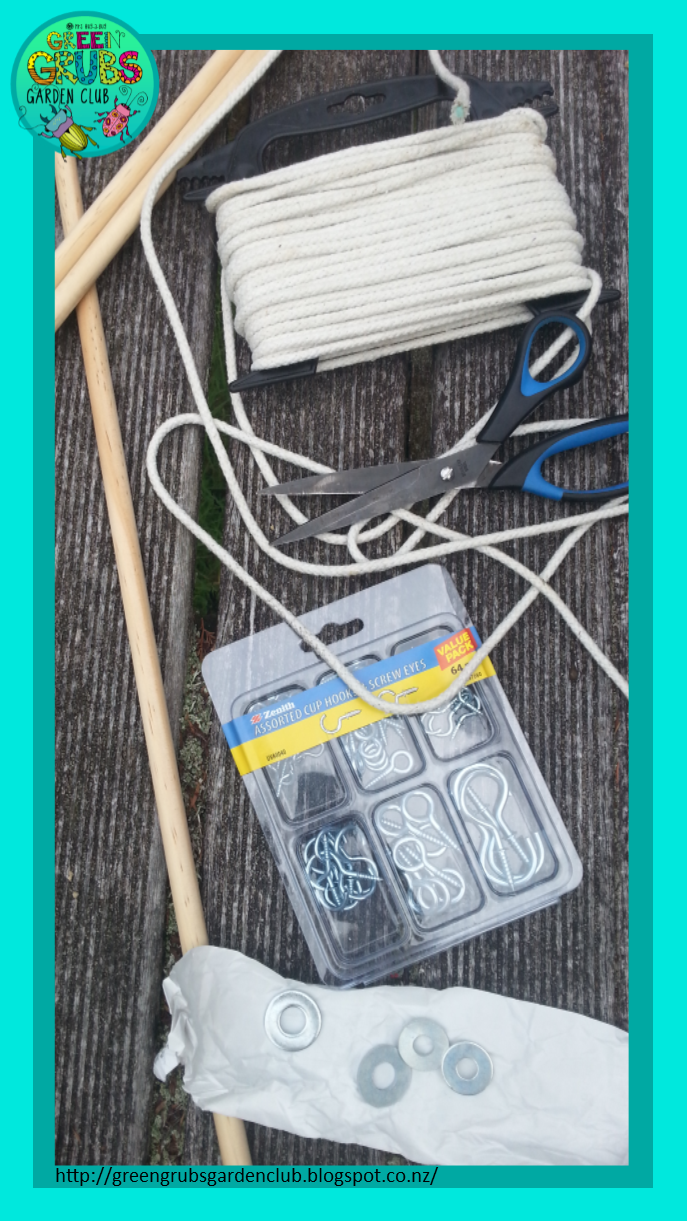 Simple materials for creating a bubble blowing wand include: dowel (bamboo also works well) cotton-cord, screws with eyelets and washers. Download the free instruction card above!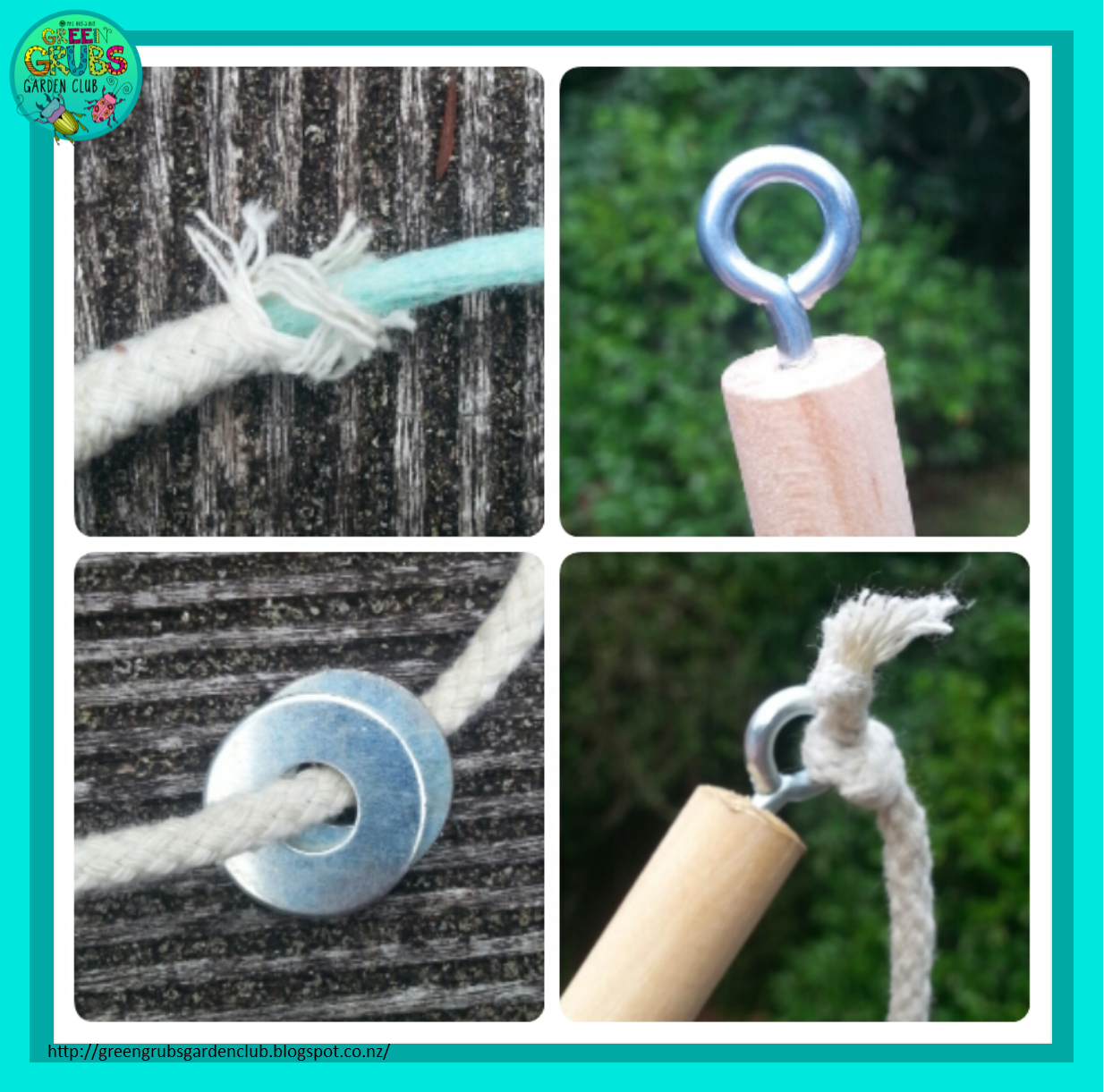 Hubby picked up the materials for his toddler sized bubble blowing wand at the local hardware store for under $6.00. The most expensive material to buy is always the rope/cord. You'll need to find a cotton variety, as this is what soaks up and holds the bubble solution (which then allows you to blow large bubbles!) Many varieties of rope contain a synthetic inner (as shown in the picture above – top left) which you'll need to carefully remove before constructing your wands (check the free instruction card for more tips and tricks).
If you're looking for a more in depth resource about the science behind bubble blowing, you might want to have a peek at our 'Bubble bubble' resource!
Get outside and have some fun creating and blowing giant bubbles!!