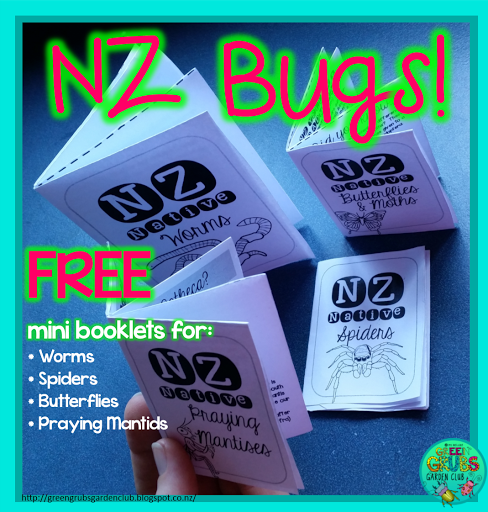 I recently had the pleasure of being invited in to visit some year 4 classrooms to talk bugs! Each class had taken on an investigation of different creepy crawlies as part of their inquiry work. I whipped up some tiny 'one cut books' to match their bugs of interest – perfect to use as an independent early finishers activity as there's room to add illustrations or diagrams. If you'd like a slightly larger size (as seen with the worm booklet above) make sure you print your one cut booklet sheets on A3 paper. These mini booklets focus specifically on NZ natives, and are filled with little facts and interesting tidbits that highlight the special features of each native, including Māori names, threats they are facing and how to recognise them.

The Bugs included are:
NZ Preying/Praying Mantises (including the tragic story of the invading, cannibalising South African species)

NZ Spiders (did you know we have 4 species of FISH eating spider?)

NZ Worms (Learn about our 1.4 metre glow in the dark native worm!)

NZ Butterflies and Moths (did you know our Zebra moth features on the NZ $100 bank note?)

Are you focusing on a different native bug and would like a booklet? Leave me a comment and I'll endeavour to include your creepy crawly!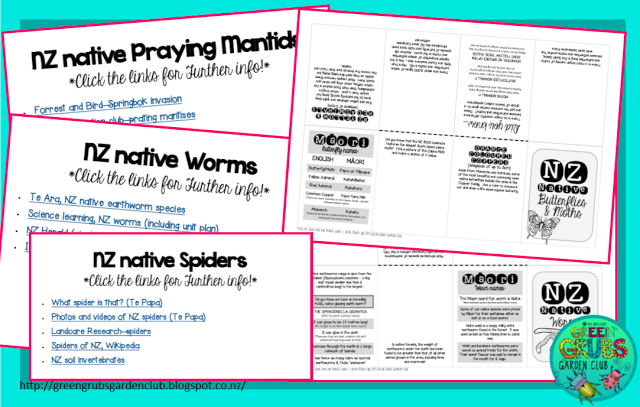 The resource above also includes clickable links to other great internet based Kiwi resources!
Some classes were also working on detailed artworks of their bugs, and used these sketching sheets to ensure they included all the main features of their creepy crawlies.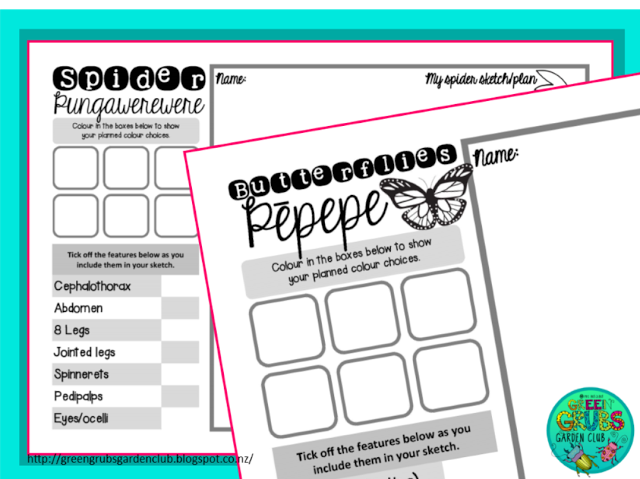 Below are some of my favourite bug themed books (not all specific to NZ) for reading to your class as you dive into this fascinating topic…


There Was an Old Woman
by Kaitrin McMullan & Liz Weir
The familiar "There was an old woman who swallowed a fly" rhyme has been stepped up a notch with this kiwi themed book.
Even children at the upper Primary level will enjoy the hilarious illustrations by Fraser Williamson…(Ewwww!!) Each picture is accompanied by a photo of the native species to match, and also included a pictoral fact file at the back with more information about the creatures. This book would be great to re-write and illustrate as a class using bugs of their choice.
Pepetuna
by Denise Whitmore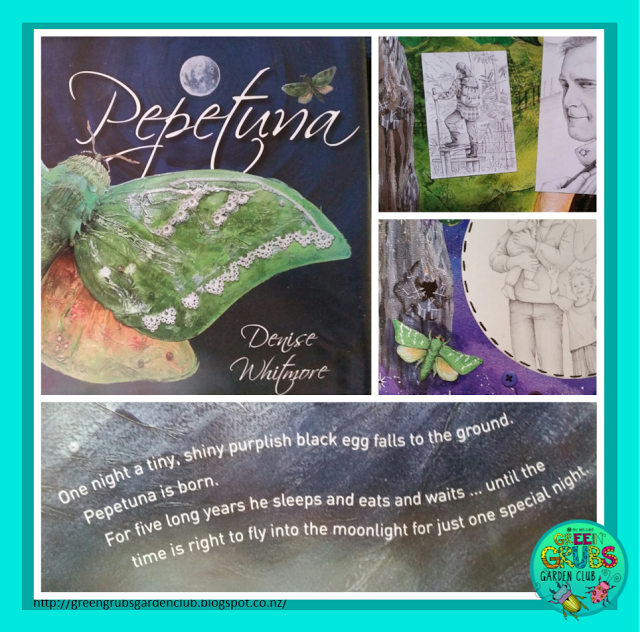 This clever book contains a two stories in one. It interweaves the written story of the Moth's life cycle, along with a 'photo story' that follows a young child and their family through time. These tales are accompanied by beautifully collaged illustrations – perfect for inspiring your own classroom pictures of moths or butterflies. Click here to read our previous blog post about the incredible Puriri moth.


The Kuia & the Spider
by Patricia Grace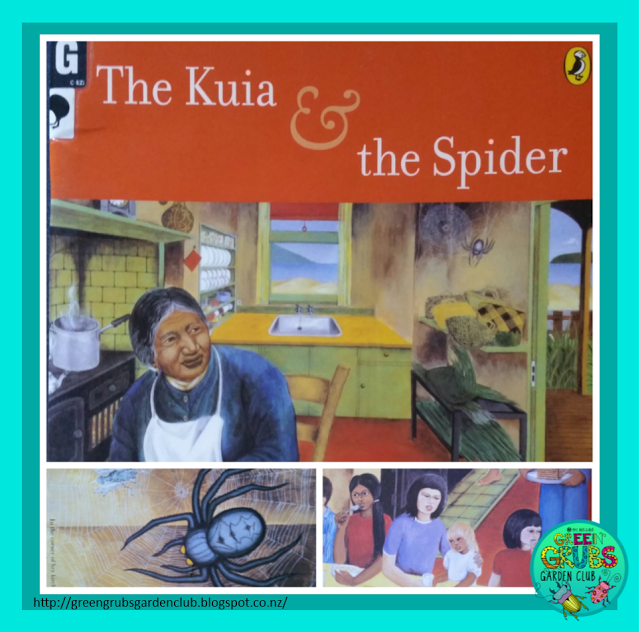 This Kiwi classic combines the writing of Patricia Grace with the illustrations of Robyn Kahukiwa (love her work). I recall being read this book at school in the early 80's….. but as my son has also recently enjoyed it, I think we can safely say it's stood the test of time! Packed full of lots of Kiwi themes, this is a must read for your bug topic.


Diary of a Spider (and Worm)
by Doreen Cronin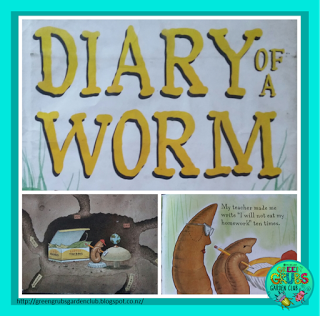 I've yet to find a class that hasn't enjoyed these humorous 'Diary' themed books! If you've got some children who are less than enthused (or scared) of various creepy crawlies, these books are the perfect way to 'put yourself in the shoes' of these bugs and see things from their point of view. Writing a 'day in the life of' diary post would be a great follow up activity after reading.

Manuelo the Playing Mantis
by Don Freeman
I can't believe how difficult it was to find a 'Praying Mantis' themed fiction book! This delicately illustrated book by Don Freeman shares the adventures of Manuelo has he struggles to fulfill his music playing ambitions.
Don't forget to check out the labels on the right for lots more bug/insect/creepy crawly themed resources,