A simple set of action cards to match the Māori version of "Hokey tokey!' 

You put your right hand in,
you put your right hand out,
you put your right hand in,
and you shake it all about,

you do the hokey tokey,
and you turn yourself around,
that's what it's all about!

The cards are in Māori (with a brief English translation), and were designed for my hard-working-musically-minded-Mum to hold up for her students to see as the song progresses.  The cards contain the key words from the lyrics, as well as simple illustrations and arrows to support all your learners with the correct actions.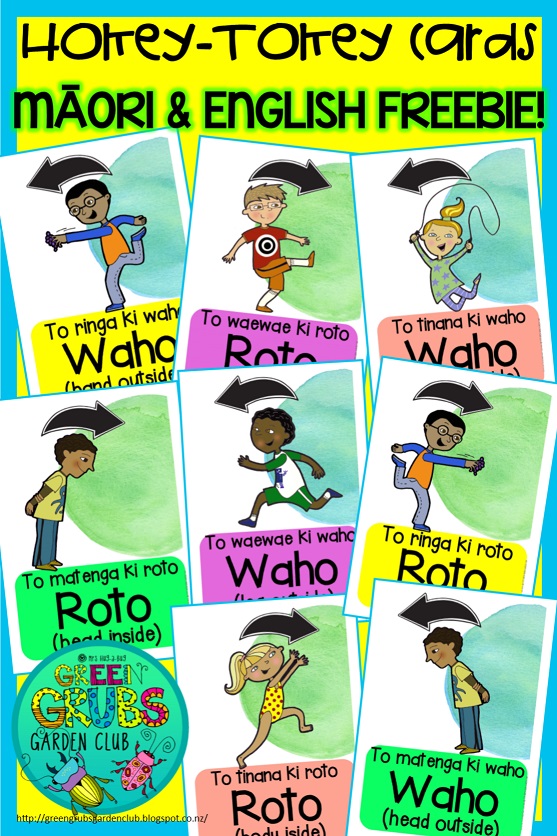 Also included are some simple position cards (in Te Reo & English) for the words under, on top/over, inside, outside in front & behind!



Grubbily yours,