Ahh…. good old summer holidays…… and not a snowman in sight!  Alongside your usual term 4 sun safe lessons, end of year reports and beach trips, it's nice to delve into some Kiwi themed Christmas books…  Here's a list of my favourite 'read alouds' – scroll to the bottom for a FREE download containing follow up printables for the following books!

We really are spoilt for choice when it comes to beautifully illustrated and written New Zealand books – have a peek below for a quick review and some specific reader response sheets that match the books…. have I missed your favourite?  Flick me an e-mail or leave a comment below!
---
A Pukeko in a Ponga Tree
By Kingi M. Ihaka
This classic (written in 1981) is still a favourite, and perfect for a sing-a-long!  If you're teaching in a city school, this book is choc full of lots of interesting vocab which may require some further explanation (huhu grubs, puha etc.)  This song is also great for adapting to create your own class version…
---
A Kiwi Jingle Bells
By Yvonne Morrison & Deborah Hinde
This modern version of Jingle Bells comes complete with a CD and catchy lyrics!  Packed full of lots of Kiwiana references, it'll have you day dreaming of starting your beach holiday early…
---
Christmas in the Bush
By Lindy Kelly
This book (suitable for slightly older children) follows the story of Josh who is off to spend Christmas with his Dad in the country.  It gently touches on the topic of split families, and also the idea of creating different traditions with different sides of your family.  I also enjoyed the theme of Christmas as a time for creating new memories – not the big focus on commercial gift giving.
---
The 12 days of Holidays
By Yvonne Morrison & Jenny Cooper
Parents and busy teachers will all sympathise with the frazzled Mum in this book, who is juggling her older child and baby in the lead up to Christmas! Older children will enjoy the exploits of the 'big kid', and younger ones will enjoy the unfolding chaos of a busy house hold through the detailed illustrations.
---
Looking for other Kiwi Christmas printables? 

Check out the 'Store' section of our website above!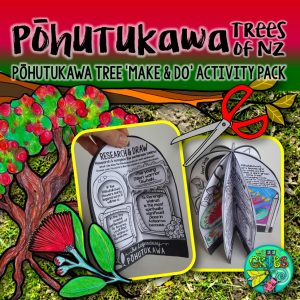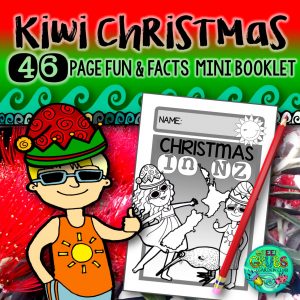 Grubbily yours,