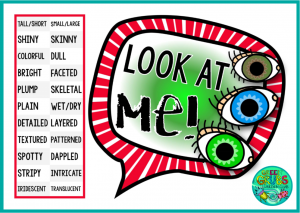 These speech bubbles are the perfect prompt to get your class engaging more deeply with your school gardens or classroom nature table… great for drawing attention to something new or special in your garden (in our case caterpillars, scented roses and fresh licoricey fennel seeds!)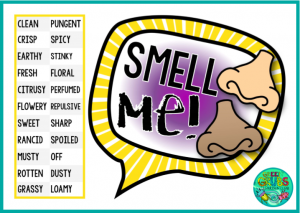 Simply print, cut out and laminate your labels before attaching sticks to the back and displaying them alongside your prize garden specimens, or next to special treasures on your nature table.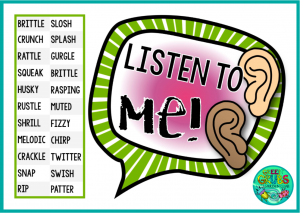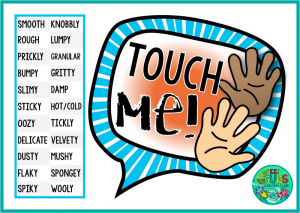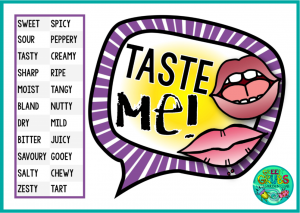 Each of the 5 senses also comes with a vocabulary list to match, which can be used to support your class room discussions, and rich vocabulary in writing….