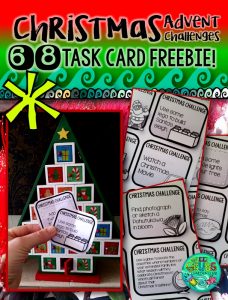 Well – I've got no idea where December suddenly popped up from, but here it is!
This resource contains 68 Christmas challenges for you to choose from to fill your Advent calendar – the mini task cards focus on spending time with family and friends during the holiday period – no sugar-laden-money-spending-commercial-Christmas activities here! Some of the cards have a Kiwi summer focus, but most of the activities will work no matter your location in the world.
"Ngā mihi o te Kirihimete me te Tau Hou!" (Season's greetings for Christmas and the New year!)
68 Advent Calendar task cards ~ examples include: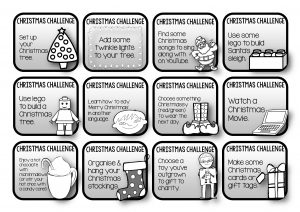 • Find some Christmas songs to sing along with on YouTube
• Use some lego to build Santa's sleigh
• Choose a toy you've outgrown to gift to charity
• Learn how to say 'Merry Christmas' in another language
• How did your grandparents celebrate Christmas when they wereyoung? What was their most memorable gift?
• Design & make a sleigh out of a cardboard box
• Find, photograph or sketch a Pohutukawa in bloom
• Find some photos of your parents celebrating Christmas when they were young
• Make up some actions to your favourite Christmas song. Share them with an audience
• Make some place names to go on the table for your big Christmas day meal
---
*Click here to check out our previous Christmas blog post which includes some free follow up printables to our favourite Kiwi Christmas read-alouds!
---
Looking for other Kiwi Christmas printables? 

Check out the 'Store' section of our website above!