We use a tried and tested quick microwave recipe – perfect when you're making big batches of different colours for school – only 4 minutes in the microwave (plus a quick stir in the middle!)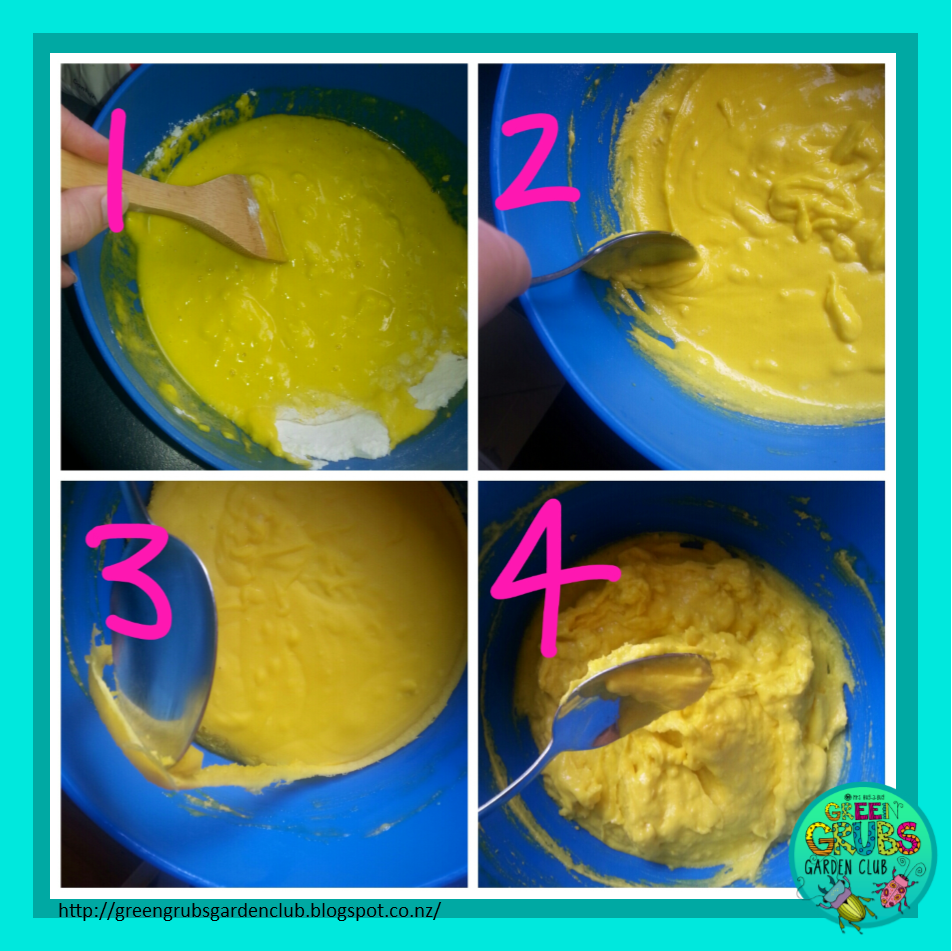 [1] Mixing the ingredients. [2] Scraping down the edges before microwaving for 2 minutes. [3] Removing the crunchy edge. [4] Mixing the play dough before it's final 2 minutes in the microwave.
My year 2 classes loved using the playdough as part of our reading rotation – they would choose a language skill card from our alphabet pockets (the alphabet pockets contained list of words with skills/chunks/word families that we'd already discussed…. e.g, 'ick' – stick, pick, kick, chick, flick etc.)
They would then pick a word from the card to model in playdough (e.g. if the word card contained all words ending with 'ick', they might choose to model a little chick!) At the end of our reading session, that group would present their play dough creations to the class, along with the clue that it's a word that rhymes with 'ick'. The rest of the class then had 3 guesses to work out what their creation was! The play dough group always modeled their creations on top of an ice cream container lid as this made it easily transportable and provided some boundaries about how much dough the children could actually use!!
Another great option is giving the play dough group the picture book you most recently read to the class to inspire their creations. They can then share their models with the class and this provided a great opportunity to retell, predict and sequence events.
You're never to old for play dough, so what ever you're doing with it, have fun!
Grubbily yours,